Different Factors That Affect Air Purifier Prices in the Philippines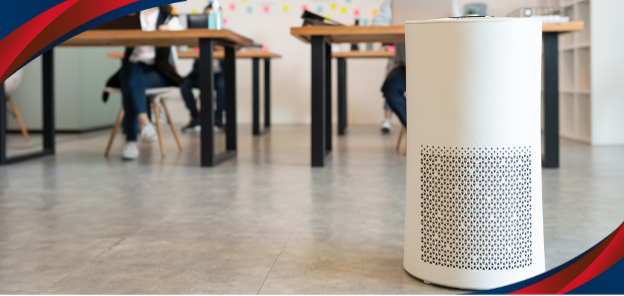 Introduction
With ever-growing concerns over air pollution, people have found ways to create cleaner indoor environments. One solution that has been gaining popularity is buying an air purifier.
Whether it's for your home or working space, this appliance can help clean the wind that goes around the room. It can help prevent allergies by killing germs and reducing the dust flying around. Aside from that, it can neutralize foul odors and get rid of possibly harmful chemicals in the air.
You can get many kinds of air purifiers that cover different area sizes, depending on your needs. If you want to check the prices and specifications of different air purifiers in the Philippines, go to Western Appliances. We offer a wide variety of these high-quality machines at affordable prices.
However, before you purchase one of our appliances, you must consider the common factors that affect an air purifier's price to find the best one that fits your budget. Here are some things to keep in mind:
Room Size
Each air purifier has a specific range it can cover. Some are only ideal for small bedrooms, while others are powerful enough for large living rooms. If you need to cover larger areas, the air purifier you will have to buy would likely be more expensive than those for small areas.
How To Choose the Right Air Purifier for Your Room
Before purchasing an air purifier, you must first measure the room in which you plan to put the appliance. This will help you determine how strong your air purifier needs to be to provide clean air for the entire area.
Once you have your room's measurements, learn about the specifications of your air purifier options. Ask about the product's coverage area from the staff if it is not written on the box of the machine.
How Many Air Purifiers Are Needed for Large Rooms?
If you have big spaces you want to place air purifiers in, you can opt to buy ones with larger capacities to cover those rooms or purchase several machines to cover all corners of the room. Generally, for an 800-square-foot room, you would need at least two powerful appliances to circulate and freshen the air regularly.
Filters
Prices of air purifiers in the Philippines also vary on the type of filters used in the appliance. The most appropriate filter will depend on your desired application and the location of your air purifier. Here are some filters you should consider:
HEPA Filters
If you are looking for a filter that can help reduce pollen, dust, and the like, go for these filters. High efficiency particulate air (HEPA) filters are disposable items that effectively eliminate certain air particles that may cause allergies. Since they need to be replaced from time to time, it can be quite costly to maintain clean air in your space.
Charcoal or Active Carbon
Odors caused by smoke or pets can be reduced with these filters. As the air purifier intakes the air, odors get absorbed by the charcoal or active carbon filter, helping make the room smell more pleasant. These filters also need to be replaced regularly to maintain clean air, so it may cost a lot in the long run.
Reusable Filters
These are the most cost-effective filters you can get for your air purifier because you can wash them to reuse them. Reusable ones need to be washed often; otherwise, your air filter will not be able to clean the air effectively. It takes more effort to maintain these filters, but they will definitely help you save money.
Added Features
Some air purifiers have extra features that provide various benefits to users. These added functionalities typically also affect the prices of air purifiers in the Philippines. The more unique or innovative the function, the pricier it may be. Here are some features you can take advantage of:
Low-Noise Air Purifiers
Some air purifiers are more expensive because they have quieter components inside. This is possible because of the advanced technology used in creating the product. While these appliances typically cost more, they can help you relax and concentrate better in your space.
App-Controlled Air Purifiers
Many people bring their phones wherever they go. If you're the type to do the same thing, you could benefit from an app-controlled air purifier. This appliance will be linked to a mobile application that you can install on your phone to adjust the settings of your machine, no matter where you are.
UV-C Lights
Some air purifiers come with sanitizing lights. These lights are usually UV-C lights that help clean the air passing through them, making sure that they circulate without bacteria or viruses.
Multi-Function
If you want an air purifier with more than a single purpose, you can get one that also functions as a fan. This can help circulate air while cleaning it, helping you create a more comfortable atmosphere in your space.
ENERGY STAR Certification
When buying any appliance, it is always good to check if a product is ENERGY STAR certified. This means that the item uses less power and has passed the energy efficiency standards set by the US Environmental Protection Agency or the US Department of Energy.
Store
It is easy to buy air purifiers because they are available in many malls and online stores. However, you must remember that air purifier prices may differ depending on where you purchase the item.
Pros and Cons of Buying Air Purifiers Online
Buying online has several disadvantages. Through an online store, you cannot see or inspect the item before making a decision. You also won't be able to accurately visualize its size or have it tested to see if it works.
However, there are still many advantages that more than make up for these cons. Online shopping allows you to immediately look at several air purifier options and their specifications without walking around. This lessens the time and energy you need to choose a product. It may also be easier to get the exact item you want since you can quickly check if the model is out of stock in a particular shop.
Where Can You Purchase High-Quality Air Purifiers in the Philippines?
Air purifiers are widely available in malls and appliance stores. If you are looking for high-quality and reliable products, look no further than Western Appliances. We carry several brands of air purifiers that are sure to improve the quality of your air. Our appliances are also available on our online store.
Conclusion
When shopping for air purifiers in the Philippines, remember that many factors affect their prices. That is why you must do proper research to ensure you get the ideal product for your residential or commercial space.
Keep your air clean no matter where you are. Purchase an air purifier from Western Appliances today!